Warning: Use of undefined constant powered_by - assumed 'powered_by' (this will throw an Error in a future version of PHP) in /home/.sites/615/site1242/web/bmoblog/wp-content/plugins/wp-followme/followme.php on line 58 Artikel-Schlagworte: "Raum"
Warning: Use of undefined constant powered_by - assumed 'powered_by' (this will throw an Error in a future version of PHP) in /home/.sites/615/site1242/web/bmoblog/wp-content/plugins/wp-followme/followme.php on line 58 Warning: Use of undefined constant powered_by - assumed 'powered_by' (this will throw an Error in a future version of PHP) in /home/.sites/615/site1242/web/bmoblog/wp-content/plugins/wp-followme/followme.php on line 58
Warning: Use of undefined constant powered_by - assumed 'powered_by' (this will throw an Error in a future version of PHP) in /home/.sites/615/site1242/web/bmoblog/wp-content/plugins/wp-followme/followme.php on line 58 Warning: Use of undefined constant powered_by - assumed 'powered_by' (this will throw an Error in a future version of PHP) in /home/.sites/615/site1242/web/bmoblog/wp-content/plugins/wp-followme/followme.php on line 58
Anerkennung und Grundbedürfnisse
Anerkennen, so wird im Meyers Lexikon u.a. ausgeführt bedeutet bestimmte Tatsachen gegen sich gelten lassen. Wobei dieses gegen sich gelten lassen in dem Sinne von 'etwas gut heißen' interpretiert werden kann (lt. Etymologischen WB). Auf grundlegender Ebene ist das Anerkennen ein Anerkennen des Anspruches auf Raum und Zeit. Das soziale Eingebunden sein basiert genau auf diesen Grundlagen und damit verbunden ist auch das Zuerkennen eines Anspruches auf Güter und Ressourcen. Anders ausgedrückt, jeder hat Anrecht auf die Dinge die für eine gedeihliche (Co-)Existenz Voraussetzung sind. Damit stehen natürlich auch Konzepte aus der Motivforschung in Zusammenhang wie z.B. Grundbedürfnisse (Alderfer), Hygienefaktoren (Herzberg), physiologische-, Sicherheits-, und Zugehörigkeitsbedürfnisse (Maslow). Auf betrieblicher Ebene bzw. im Rahmen von Organisationen trifft dies auf die Struktur der zugebilligten räumlichen Bedingungen zu, die den MitarbeiterInnen für die Ausübung ihrer Tätigkeit zur Verfügung stehen sowie auf die Struktur der (Arbeits-)Zeit. Die dritte Komponente betrifft die Vergütungsstrukturen. Prinzipiell ist davon auszugehen, dass den Bedingungen auf materieller Ebene genüge getan wird. Die Frage aber bleibt, ob die Erfüllung notwendiger Bedingungen auch hinreichend für eine möglichst effektive und effiziente Arbeitskultur ist. Die Erfahrung würde dies widerlegen. Der Kern dabei ist, dass Anerkennung nur dann erlebt wird, wenn der Anspruch mit der grundsätzlichen Haltung konsistent ist. Diese Konsistenzbedingungen zu prüfen, ggf. Haltungen zu revidieren, kann für langfristig angelegte Konzepte organisationaler Grundlagen als förderlich eingeschätzt werden.
Beispielhaft skizziert kann es bei dem oben ausgeführten um Folgendes gehen: Ist die Gestaltung des Arbeitsplatzes an Mindestanforderungen orientiert ohne die situativen und idividuellen Bedürfnisse wirklich zu berücksichtigen, oder werden vorhandene zufriedenstellende Arbeitsbedingungen subtil als Anlass für Vorhaltungen genutzt oder als 'Faustpfand' bei der Aushandlung anderer Anliegen verwendet? Wird bei Arbeitszeitbedingungen das eigentlich intendierte Konzept unterwandert? Dies geschiet u.U. so, dass ein ausgehandeltes und explizit vereinbartes Arbeitszeitmodell dann von Leitungspersonen unter Einsatz subversiven Missbrauchs ihrer Power unterwandert wird (Motto: …das haben wir immer anders gemacht, und der Chef bin ich). Und auf Vergütungsebene kommt es manchmal vor, dass seitens der Leitung offen oder verdeckt deutlich gemacht wird, dass 'die da' ohnedies mehr als genug bekommen.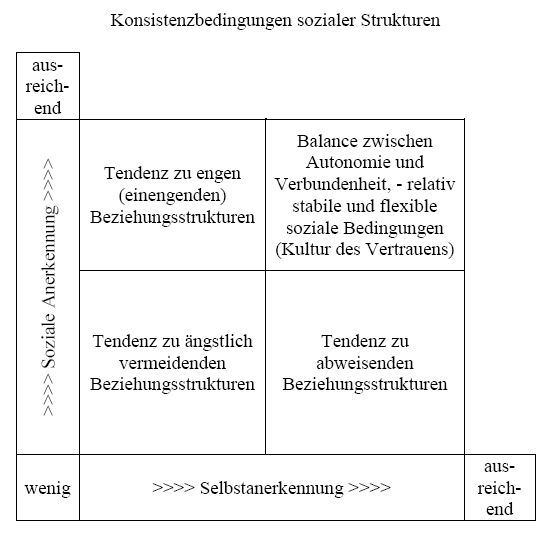 © 2009 Mag. Josef Eisner
Warning: Use of undefined constant powered_by - assumed 'powered_by' (this will throw an Error in a future version of PHP) in /home/.sites/615/site1242/web/bmoblog/wp-content/plugins/wp-followme/followme.php on line 58 Warning: Use of undefined constant powered_by - assumed 'powered_by' (this will throw an Error in a future version of PHP) in /home/.sites/615/site1242/web/bmoblog/wp-content/plugins/wp-followme/followme.php on line 58
Rollen und Aufgaben der Leitungskraft im Rahmen selbstregulierter Lernsysteme
Eine Leitungskraft bestimmt aus einer zentralen Position heraus, welche Ressourcen Lernenden zur Verfügung  stehen und welche nicht. Dies betrifft Raum, Zeit und monetäre Mittel, sowie entsprechende koordinative und fachliche Unterstützung. Selbstregulierte Lernprozesse sind nur dort möglich, wo der Zugang und das Ausmaß von Ressourcen möglichst eindeutig geregelt sind. Anders ausgedrückt, eine Leitungskraft definiert die Bedingungen für Lernen und somit den für MitarbeiterInnen zur Verfügung stehenden Entwicklungsspielraum im Rahmen der organisationalen Aus- und Weiterbildung.
Wo und in welchem Kontext kann ein(e) MitarbeiterIn ihren Lernanstrengungen nachkommen?
Wer stellt welche Zeitbudgets für Lernaktivitäten zur Verfügung und wie werden diese bewertet und verrechnet?
Wer finanziert welche Maßnahmen in welchem Ausmaß (Training, Seminare, Coaching, Literatur, etc.)?
Nach welchen Maßgaben (strategischen Kriterien) werden Aus- und Weiterbildung im organisationalen Umfeld definiert und geplant?
In welcher Form und durch wen wird von Seiten der Organisation Lernenden Unterstützung angeboten, wenn dies notwendig und zieldienlich ist?
Die Reihe an Fragen kann entsprechend fortgesetzt werden, grundlegend zu klärende Voraussetzungen sind jedoch durch diese fünf Punkte bereits repräsentiert. Für selbstregulierte Kompetenzaneigung im Speziellen sind somit 4 ineinandergreifende Phasen zu unterscheiden, die mit entsprechenden Aufgaben gekoppelt sind:
Zielfindung, Zielsetzung und Planung: Abstimmung und Vereinbarung von Lernzielen und Lerninhalten im Sinne betrieblicher Erfordernisse und des entsprechenden strategischen Rahmens.
Umsetzungsphase: Die MitarbeiterInnen während des Lernprozesses nach Bedarf unterstützen, beraten und ggf. Hilfestellung anbieten.
Evaluierung: Als zentrales Element wirksamer und zielgerichteter Aus- und Weiterbildung, vor allem auch im Umfeld von Organisationen, kann das adäquate entwicklungsbezogene Feedback angesehen werden. Zu ergänzen ist dieses durch angebrachte und spezifische Hinweise zur Verbesserung von Kenntnissen, Fähigkeiten und Kompetenzen.
Abschließen von Lernprozessen in Form von Rückmeldung, Zertifizierung bzw. Quasi-Zertifizierung: Erfolgen Aus- und Weiterbildungsmaßnahmen fokussiert, geplant und möglichst eigenverantwortlich, ist damit ein wahrnehmbarer Anfang und ein wahrnehmbares Ende zu setzen. Das heißt, MitarbeiterInnen wollen Auskunft darüber, wann ein Lernziel, und in welcher Qualität dieses erzielt wurde. Dies hat nicht nur individuell Bedeutung, sondern stellt im Rahmen der organisationalen Gegebenheiten eine Notwendigkeit dar.
Die Leitungskraft (Funktion) übt im Rahmen von selbstregulierten Lernprozessen unterschiedliche Rollen aus. Ein wesentliches Merkmal ist, dass sie die Führungsrolle zugunsten begleitender, unterstützender und Expertise orientierter Rollen zurückstellt. D. h. die Leitungskraft agiert meist als Begleiter, Mentor, Experte und Evaluator.
(c) 2009 Mag. Josef Eisner